Our People...
We are passionate about making Feldon Valley the best it can be and believe our team is a vital part of this. We take great care in recruiting individuals with a great work ethic, good team work and respectful values. If this sounds like something you would love to be a part of, please visit our 'careers' section to see what roles are available.
---
---
MANAGEMENT...

General Manager
David King
David joined us at the start of 2018 to oversee the development and launch of the clubhouse and hotel and will manage the whole operation once our exciting developments have been completed. Although new to the world of golf he has over fifteen years of management experience within the hospitality industry and has managed hotels and property in South Africa, London & Oxfordshire. The Feldon Valley tag line of Golf - Community - Nature resonates firmly with his professional outlook, and David looks forward to maintaining strong links with the local community whilst developing the property into a dynamic workplace for our employees and a wonderful destination for all our guests.
Should you have any questions, concerns or feedback, his door is always open to members and guests of Feldon Valley, and he can be contacted on 01608 685633,or email, david@feldonvalley.co.uk
---
---
OFFICE

Lara Jacques - Office & HR Manager
Lara joined Feldon Valley in early 2017. She is a key member of the management team, looking after all the administration of the business, including Human Resources and Health & Safety. Lara spent 10 years as a Police Officer prior to joining the Feldon Valley team and brings a wonderfully caring approach to staff, members and guests. If that was not enough, she is also an accomplished photographer and has been commissioned to create a gallery of cotswold photographs that will soon adorn the walls of the Clubhouse and Hotel.
Lara can be contacted by email at Lara@feldonvalley.co.uk
---
GOLF TEAM

Tom Jones - Director of Golf
Tom is a PGA Professional with over 30 years experience. Tom joined the team at Feldon Valley in 2014. He has worked within golf in the Cotswolds area for many years at the likes of Cherwell Edge, Tadmarton, and most recently Drayton Golf Centre. Tom's is the man to speak to about all things golf. Be it lessons, new equipment , joining the club, green fees, society bookings or days out. Tom's service ethic is second to none so please don't hesitate to contact him, he'll be happy to help . tom@feldonvalley.co.uk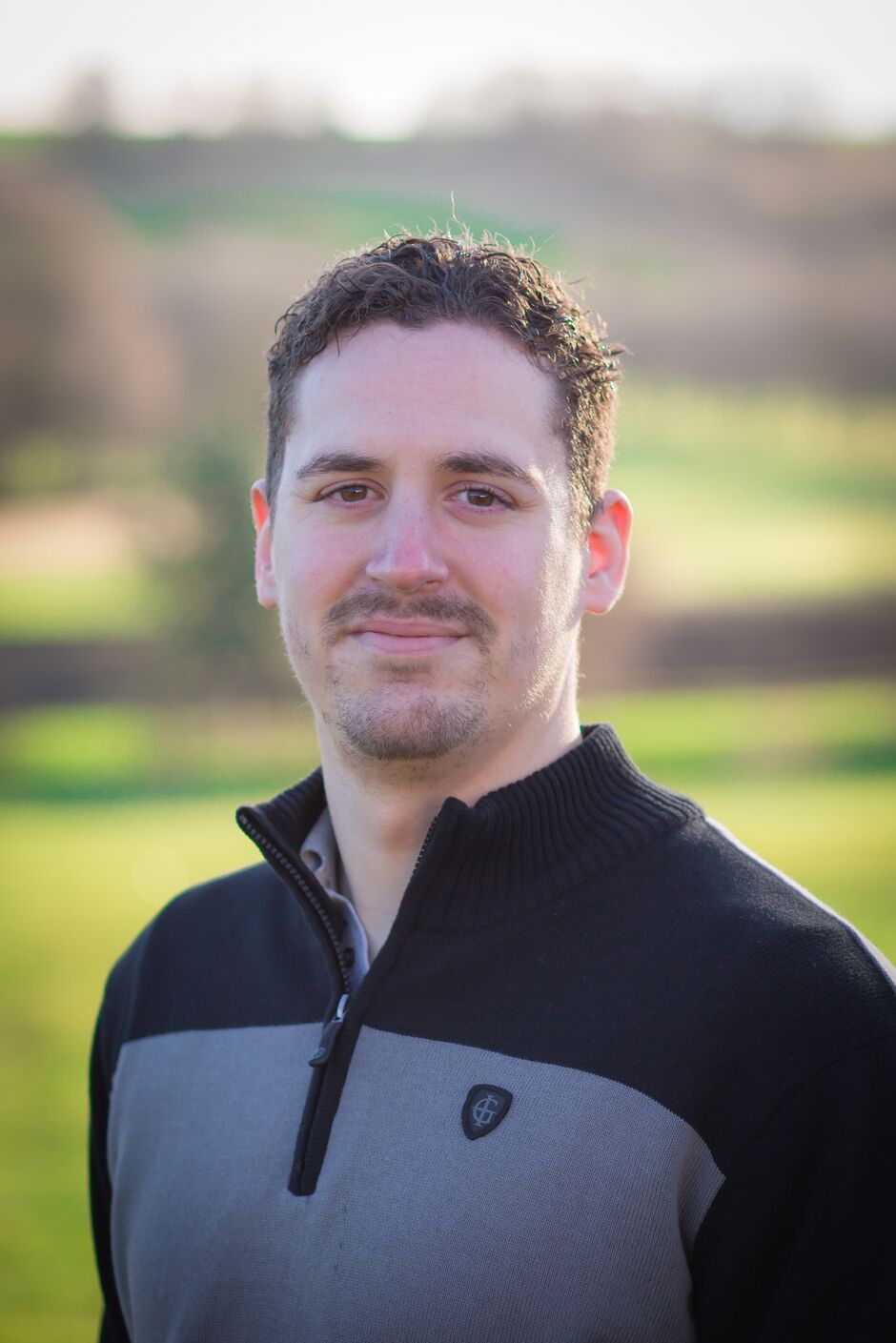 Alex Doherty - Golf Operations Supervisor
Joining Feldon Valley in 2014, Alex has worked his way up through the business, with a versatile character trait allowing him to gain a well rounded knowledge of every aspect of Feldon Valley. Alex is very personable, and has experience with all apects of the golf club, be it, running competitions, organising societies, or even club repairs. He is also well versed at introducing new members to the Golf Club, and will help you to meet new members and help with anything from competitions, to meeting existing members to make your membership at Feldon Valley a worthwhile experience.
---
​
Chris Outten - Head Greenkeeper

Lee Hitchman - Deputy Head Greenkeeper
Chris (pictured right) and his team have a passion for golf course conditioning. Chris has worked down in Sussex at championship courses, across the Wiltshire downs and now here at Feldon Valley since 2006. He has a wealth of experience and working closely with his deputy Lee (pictured left) and the clubs agronomist Phil Armitage, Chris has managed a change progression which has seen this wonderful piece of Cotswolds countryside finally given the quality and standard of golf course that it deserves. True putting surfaces and good grass coverage are Chris's mantra and that's what he delivers.– greenkeeper@feldonvalley.co.uk
---
KITCHEN

Head Chef - Greg Fleet
Greg combines a traditional home cooking style with the flair of a professional kitchen. All of your golf club favourites cooked with fresh, local ingredients. Delicious steak and ale pies through to chilli's, curries, stroganoffs, and not forgetting his carveries. The kitchen is open for lunch for non-members. Greg is on hand to make sure you enjoy your 'main course' as much as the 'golf course'!